Navaneetham Ayurveda Speciality Centre
Navaneetham Ayurveda Speciality Centre was established in 1999 with the aim of making available the wisdom of Ayurveda for modern day ailments and life style.
About Us
Navaneetham Ayurveda Speciality Centre
Ayurveda is the 6000 years old comprehensive Indian herbal system of medical care and Kerala occupies the prime position in imparting this system of medical care. The immense value and effectiveness of Ayurveda treatment is gaining widespread acceptance throughout the world. As a result numerous suffering patients are visiting Kerala to obtain specialized Ayurveda medical care and cure of their afflictions. The effectiveness and success of Ayurveda in tackling chronic and difficult illness is gaining even more wide publicity through these cured overseas patients and the number of patients visiting Kerala seeking relief from their difficulties is increasing each year.
At The Navaneetham Ayurveda Speciality Centre we offer the most advanced and effective treatment packages to suit your needs.
Comprehensive Ayurveda therapies to reduce the threat of cardiac risk factorsRead More
Our team of highly trained doctors
"No matter what your concern, your first stop is one of our accessible, expert health professionals."
Please read through their profiles to learn more.
Chief physiacian Retd Joint director , Dep. of Indian System of Medicine. Arthritis,Spondylosis, Degenerative disease, Psoriasis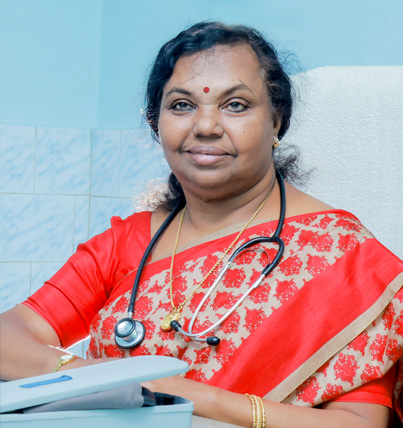 D.A.M, Retd. District Medical officer Dep. indian medicine. Gynacological problems, Cosmetic therapy, Skin disease
What Our Patients Say About Us
We love that our patients feel inspired to write about the care they received here at Navaneetham! Here are some of the wonderful letters and comments we have recently received.
I will recommend to my family and friends. Thank you for making me feel like I was getting the best care. thank you all the doctors and nurses. I really appreciate all the caring and compassionate staffs who helped me with healing..
I have visited hospital for the very first time to get the information. I found Staff members very cooperative & polite. I have got full information which I want to get from the hospital. I am fully satisfied from the services & my best wishes are with the hospital..
Excellent team of doctors. Very soft-spoken and co-operative. Nursing staff also well behaved and always ready to help. Hospital infrastructure, hygiene, cleanliness-all perfect. Wish all success for whole team and hospital..